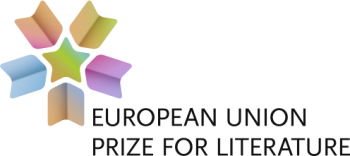 EUPL je prošle godine raspisala konkurs za kratku priču, za dobitnike Evropske nagrade za književnost. Svi dosadašnji dobitnici, njih 106, mogli su učestvovati, odazvalo se njih 36. Priče su postavljene na poseban sajt, podignut za tu priliku, i mogu se pročitati na jeziku originala, kao i na engleskom. Kratke su i tema im je Evropa i evropsko nasleđe. Za njih svako može glasati. Pobednici konkursa biće proglašeni ove jeseni, na ceremoniji u Beču, u godini u kojoj Evropska nagrada slavi 10 godina postojanja. Srećnih 10 glasača dobiće mogućnost da prisustvuje toj svečanosti i ode u Beč o trošku organizatora. Moja priča se takođe nalazi među tih 36. Pa izvolite, kome se šta svidi…
Evo šta o konkursu piše na sajtu EUPL, a tu se nalaze i potrebni linkovi, ako poželite da ostavite svoj glas:
"The EUPL Writing Contest is a unique short fiction competition that celebrates Europe, literature and – above all – 10 years of the European Union Prize for Literature, which was exclusively open to all previous 106 EUPL winners.
36 EUPL winning authors from all over Europe – from a total of 26 different countries – have taken us up on this great opportunity and submitted fascinating European stories with a unique perspective. These works of short fiction, in both original versions and English translations, are compiled in the publication "European Stories", which is available online here.
We encourage you to immerse yourselves into these fascinating stories, written by talented emerging writers from across Europe. You are invited to cast your vote for your favourite work of short fiction until 21 October 2018 here.
Everyone who participates in this public vote will automatically enter a draw and 10 lucky members of the public will win an exciting trip to Vienna to join our fabulous Awards Ceremony.
We hope you're as excited as us to read these creative stories from all over Europe, from Montenegro to Ireland, from Iceland to Greece, as diverse, multicultural and colourful as Europe itself!"
For all those who couldn't understand the introductory paragraph: my story is among those 36 submitted works. As are some very interesting stories from Serbian, regional and European writers. Enjoy reading them! And cast a vote.